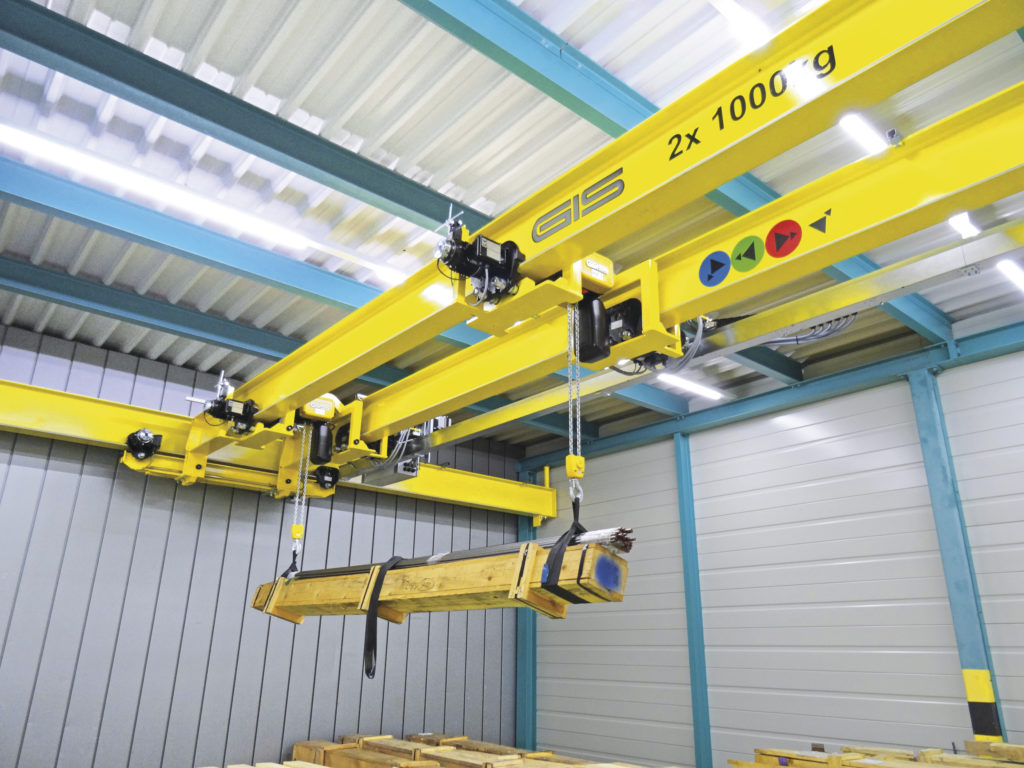 Characteristics of GIS GPM and GP electric chain hoists
Simplicity and ease of use – reliability and safety in operation – durability and convenience of maintenance. GIS electric chain hoists have been built and manufactured in Switzerland for over 50 years.
Electric chain hoists are used both in halls and in open air – working in temperatures from -15 °C to +50 °C.
10 values of GPM and GP chain hoists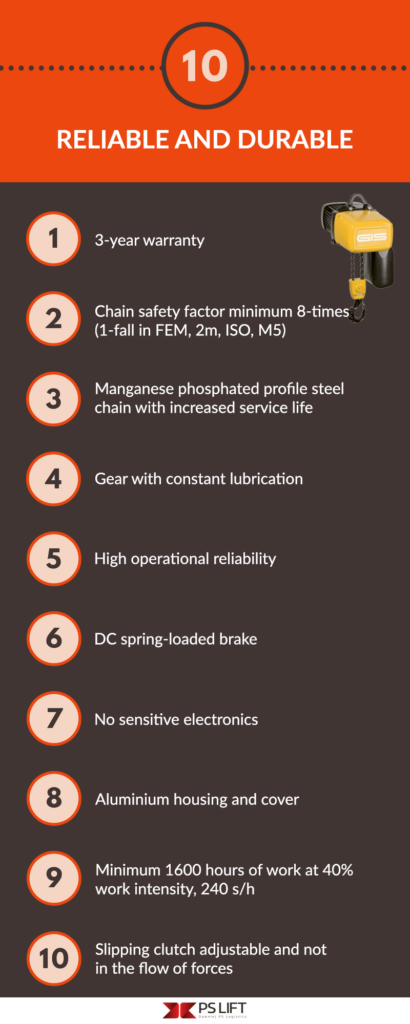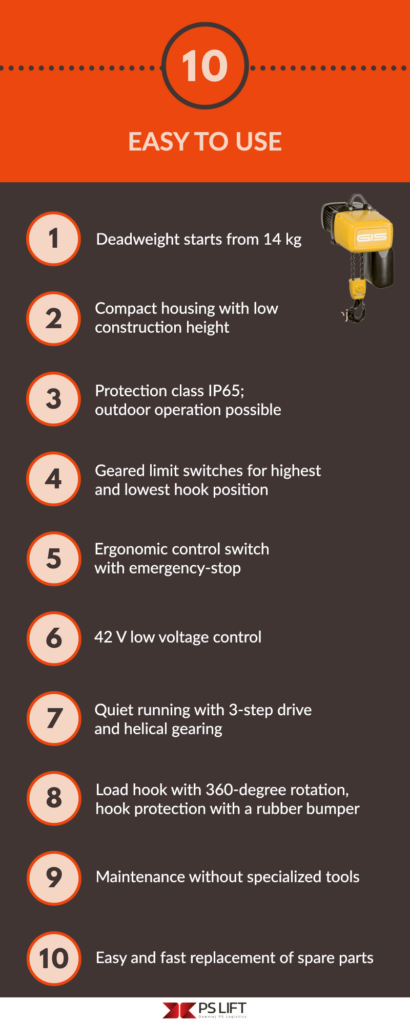 Benefits
The GP electric chain hoist has a simple design and does not contain any sensitive electronics, which minimizes the risk of failure. It is characterized by a very quiet operation and long life, even in difficult conditions. 42 V low voltage control switch enables comfortable and safe operation. Maintenance is simple and quick. There is no need of any specialized tools.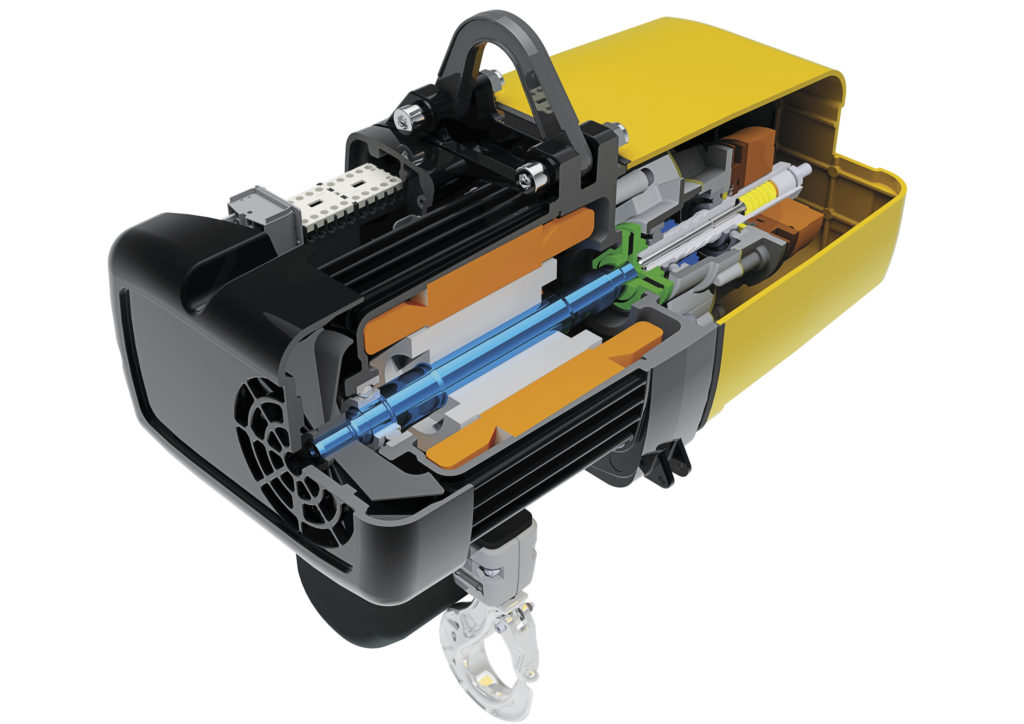 Profile steel chain
The higher cross-sectional area reduces wear and increases the lifetime of the chain. The GP has a chain safety factor of at least 8-times (FEM, 2m, ISO, M5). The case hardened and manganese phosphated profile steel chain provides about 15% more capacity at an identical nominal diameter compared to the round steel chain.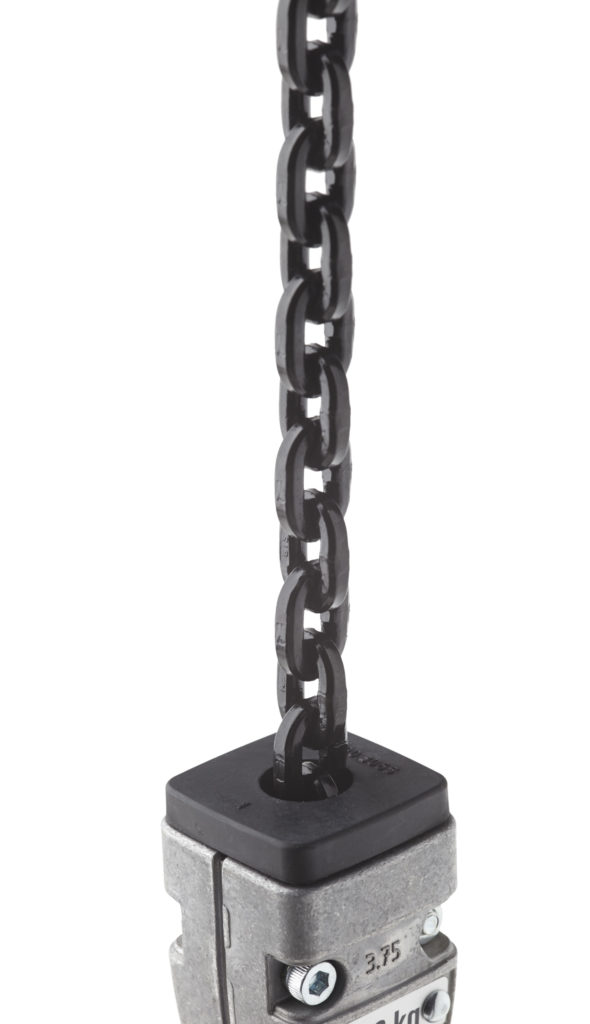 Control switch
The control switch fits comfortably in your hand and is ergonomically designed. It is robust, impact-resistant, safe to operate and controlled by 42 V low voltage. Push buttons placed in parallel increase the ease of operation. The external strain relief protects the control cable.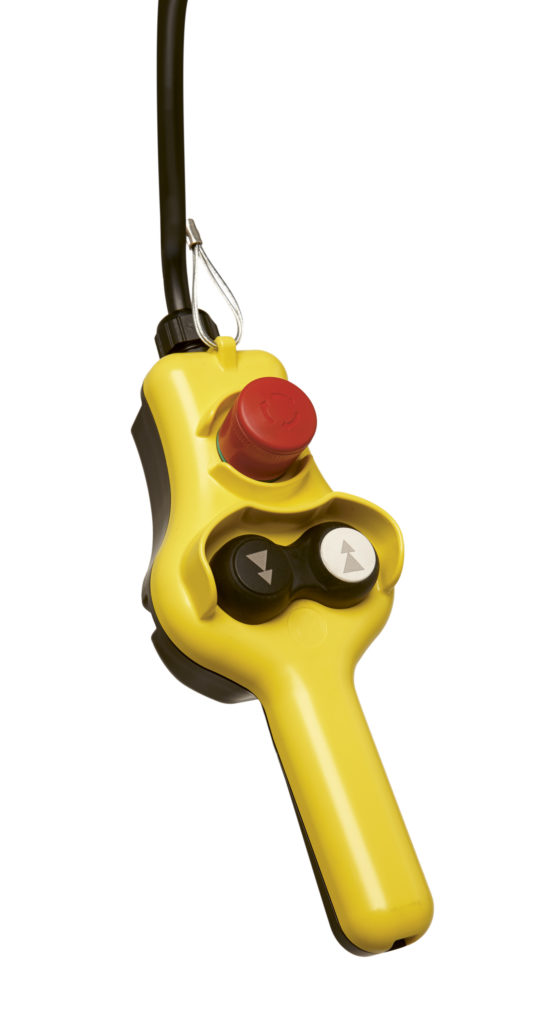 Polygonal connections
The inner part of the modularly designed chain hoist embodies real innovation. All shaft-hub connections are built to a polygonal design. This allows significantly faster disassembly and assembly during maintenance and thus reduces service costs.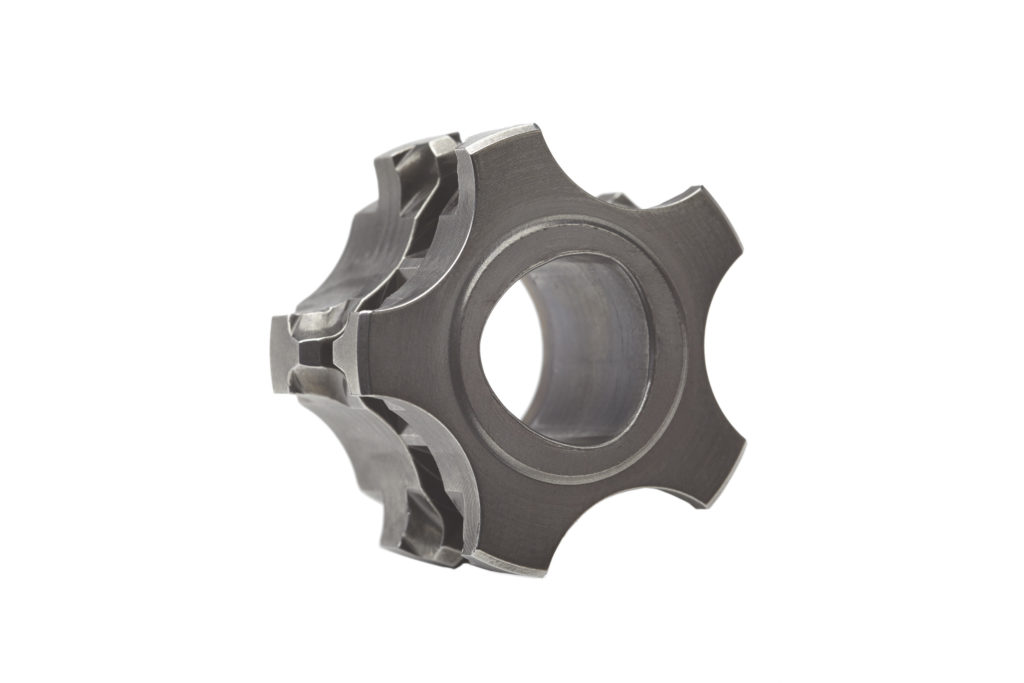 Protection class IP65
A feature of the hoist and the control switch is the protection class IP65. It is dust proof and protected against water jets. As it is compact and robust designed, the GP is best suited for dusty environments as well as for outdoor operation.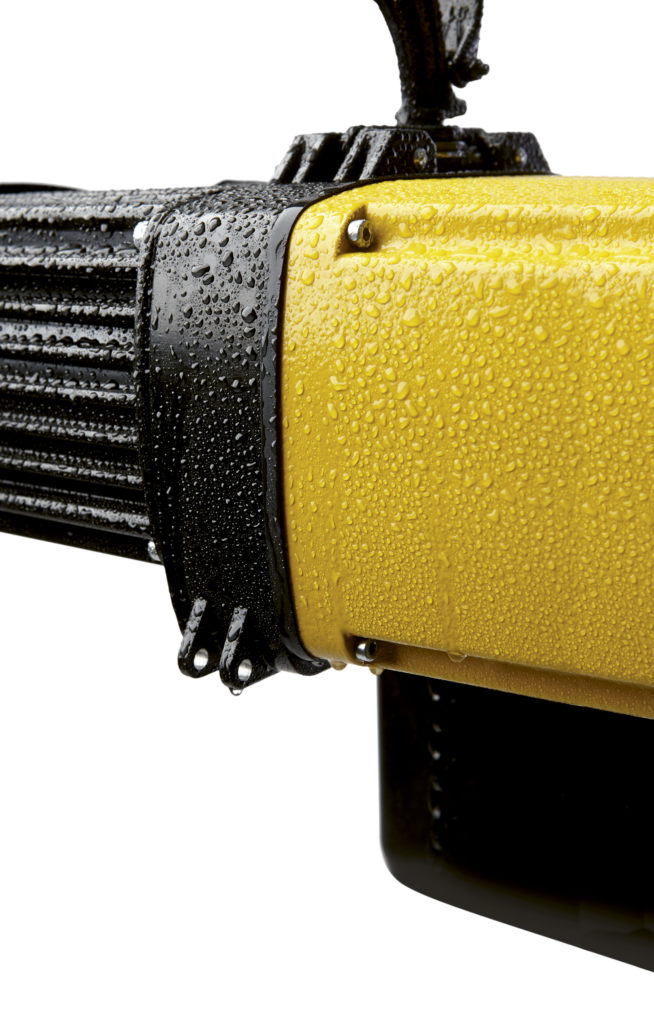 Use
GIS electric chain hoists are used wherever work safety is important: in multi-shift operation, Automotive industry, in a dusty or chemically aggressive environment, for outdoor work, in the entertainment industry or in wind farms, where loads need to be lifted to a great height. GIS electric chain hoists meet the highest requirements.
Sectors in which GIS electric chain hoists facilitate work
sewage treatment plants
agricultural production
car industry
architecture
chemical and pharmaceutical industry
wire / cable / rubber processing
energy / energy distribution
transport and storage technologies
glass processing industry
electrical engineering / building automation
wood processing
municipal tasks
kitchen furniture
plastics industry
varnishes and paints
air transport / aviation
mechanical engineering
medical technique
measuring and regulating technique
metal / steel machining
furniture / furnishings
food industry
surface treatment technology
public transport
paper / cardboard industry
transport and logistics
watchmaking
entertainment industry
package
wind energy / hydro energy