Description
The best alternative to a lever hoist made of steel.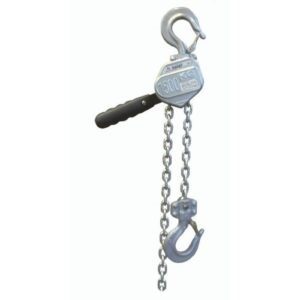 CONSTRUCTION
Thanks to lightweight aluminum, the chain hoist is even 45% lighter than standard steel version chain hoists!
Such a construction has a positive effect on the easy transport of the device.
APPLICATION
Like any other manual chain hoist, this model is also ideal for lifting, pulling, and tensioning heavy or bulky loads.
Despite the low weight, the lifting capacity of this device reaches up to 3 000 kg.
CHAIN
Safe and precise chain guidance
galvanized chain with a high strength factor
chain length according to customer needs
Any questions? Contact us!